Released in 2014
The album contains 18(!) songs with total playtime of 65 min 21 sec
Genre: Pop / Rock / Indie / Dance / Electronic - it sounds so European
Like the Beatles would sound today: Melodious rock with modern arrangement
All songs are in english.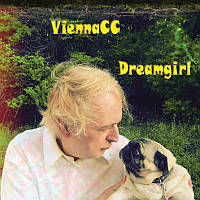 The Album-songs:
Say Yes
Nothing But A Song To You
Dreamgirl
Fashion Girl
I Dont Want To Let You Go
Good As Can Be
Never Stop The Music
This Is The Moment
If You Wanna Dance
The Beat
I Love You
The Sun / Die Sonne
Lomophotographer
Days of Rage
What Happened Here
Let's Do Action
I want your love / Ich steh auf dich
It's All Behind Me
Veröffentlicht 2014
Dieses Album enthält 18(!) Lieder mit einer Gesamtspielzeit von 65 min 21 sek.
Genre: Pop / Rock / Indie / Dance / Electronic - klingt sehr europäisch
Wie die Beatles heute klingen würden: Melodiöser Rock mit modernen Arrangements
Alle Lieder sind in englisch
Die Album-Titel:
Say Yes
Nothing But A Song To You
Dreamgirl
Fashion Girl
I Dont Want To Let You Go
Good As Can Be
Never Stop The Music
This Is The Moment
If You Wanna Dance
The Beat
I Love You
The Sun / Die Sonne
Lomophotographer
Days of Rage
What Happened Here
Let's Do Action
I want your love / Ich steh auf dich
It's All Behind Me